Workshops: The end is in sight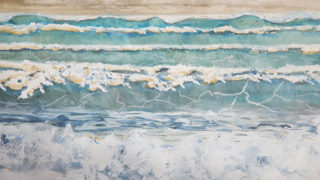 The End is in Sight consists of three workshops and one panel session all of which are designed to help HDR students who are in the last year of their thesis to submit. The workshops are about writing and editing theses, tips for getting through and the examination and submission processes. All students are welcome to attend all four sessions or you can register for individual ones.
The End is in Sight will be held on Wednesday, 30 August 2017 beginning at 10.00am.
---
The workshops are:
Panel Session: Surviving Your Thesis
Time: 10am – 11am
Venue: 501.201
Presenters: Greg Watson, Fiona Harmon, Isaac Middle and Tatiana Bogachenko
Writing Your Thesis Having a Story
Time: 11am – 12pm
Venue: 501.201
Presenter: Associate Professor Michele Willson
Flyer: Writing Your Thesis
iLecture: Writing Your Thesis
PowerPoint: Writing Your Thesis ppt
Editing Your Thesis
Time: 1pm – 2pm
Venue: 501.201
Presenter: Dr Anne Ryden
Flyer: Editing Your Thesis
iLecture: Editing Your Thesis
PowerPoint: Editing Your Thesis ppt
Submitting and What to Expect: Examination Process
Time: 2pm – 3pm
Venue: 501.201
Presenter: Prof Tim Dolin
Flyer: Submitting and What to Expect: Examination Process
iLecture: Submitting your Thesis
PowerPoint: Submitting Your Thesis ppt