2014 Where do we go from here?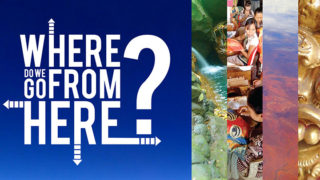 The Fifteenth Humanities Graduate Research Conference
12 – 14 November 2014
The 2014 Humanities Postgraduate Conference asks a question of urgent interest to us in the first decades of the twenty-first century: where do we go from here? This is a question being asked by farmers as they leave their land, by refugees seeking asylum, by communities in crisis, by school-leavers, by nations. Where does Australia go from here? New Zealand? China? What is the future for our children, for the arts, for sustainable livelihoods? What will happen to notions of identity, equality, progress, civil society? Who are "we"? Where is "here"? When we look ahead, do we see only uncertainty (no job is for life, our skills are already obsolete, all housing is unaffordable)? Do we see only catastrophe (bizarre weather events, terrorism and war, pandemics, over-population)? Or do we see new possibilities, new futures—by making sense of the past and the present, continuing to strive for social justice, protecting the planet, making art …?