2013 The rites of spring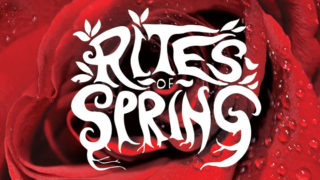 The Fourteenth Humanities Graduate Research Conference
14 – 15 November 2013
One hundred years ago, Igor Stravinsky's ballet The Rite of Spring was premiered in Paris by the Ballets Russes. The modernist work inspired one of history's most memorable classical music riots, as the music, choreography, design and general attitude of the event challenged the old world order of European culture.
Across the Atlantic, the Association of American Painters and Sculptors held an International Exhibition of Modern Art that shook the American cultural landscape. The Armory Show introduced New Yorkers to the avant-garde work of European artists, and the outcome was electrifying. Scandal, mockery, moral outrage, uncritical adoration and fatuous imitation all ensued, and modern art was changed forever – and with it, art's relationship with the public.
And in far-away Australia, construction commenced of the young nation's capital, Canberra, on a design by Walter Burley Griffin and Marion Mahoney Griffin. The dreams of a new social democracy were to be manifest in a townscape in the modern Prairie School style.
Rites of Spring takes this moment in history as a departure point to interrogate questions of emergent phenomena, paradigmatic revolution and cultural breaks with the past. We invite postgraduate students, from Australia and overseas, and from fields across the Humanities: Social Sciences, Creative Arts, Education and the Built Environment to join us in the Perth spring to present and share ideas at the fourteenth Humanities Postgraduate Conference on 14 – 15 November 2013
The Rites of Spring were published in March 2017 by Black Swan Press.
Alison Atkinson-Phillips
University of Technology, Sydney
New Genre Commemorations: What's Different About 21st Century Public Memorials?
This chapter will consider the emergence of a new genre of public memorials which commemorate non-death loss and trauma. Such memorials are part of a gradual widening in the kinds of people and events commemorated in public spaces, and represent a particular shift in the kinds of knowledge expressed in public memorials. Nonetheless, non-death memorials need to be understood within the context of the traditions of monument and memorial public art since the 19th century. This chapter will consider the importance of traditional memorial forms, and offer a brief case study from ongoing research into the emergence of non-death public memorials in Australia.  It is hoped that this chapter will encourage further consideration of non-death memorials as a new genre of memorialisation in the 21st century.
Alison Atkinson-Phillips is a Perth-based PhD candidate with the University of Technology, Sydney, through the Faculty of Arts and Social Sciences.  Her PhD research explores memorials and memorial artworks in the public arena, with a particular focus on Australian public memorials that commemorate lived experiences of loss and trauma. Alison completed her BA(Hons) at Curtin University during the 1990's and early 2000's, and spent the last decade working as a communications professional before re-entering academic life.
Eva Bujalka
Curtin University
Danse Sacrale: Stravinsky's Rite of Spring and the Political Economy of Sacrifice
When he talked about his riot-inducing 1913 premier of The Rite of Spring, Russian composer Igor Stravinsky agreed with his critics, saying that the final movement of his piece – the 'Danse Sacrale', in which a human sacrifice is enacted – sounded like 'noise'. In Rite, Stravinsky explored Russian folklore and the chaotic disorder of human sacrifice through his experimentation and inversion of the western tonal tradition that had dominated European music for centuries. While history remembers the riot, Stravinsky's Rite, within musicology, has come to problematise the distinction between music and noise.
In his 1977 work Noise, French theorist Jacques Attali said that the distinction between music and noise is not always clear and, like Stravinsky, understood noise as analogous to ritual sacrifice. Yet despite the chaos and cacophony of sacrifice, both Attali and twentieth-century French theorist Georges Bataille believed that communal cohesion could only come about through such violence. Although Bataille didn't address music or noise, he did, like Stravinsky and Attali, base his theory of religion on a sociological account of primordial community and sacrifice. I propose that by reading Bataille and Attali together we can understand the music of Stravinsky's Rite as a form of sacrificial noise.
Eva Bujalka is an educator at Curtin University and completed her PhD in early 2015. Her PhD, which consists of five long short stories, is concerned with the religious turn in philosophy in modernity, and considers French theorist Georges Bataille's preoccupation with finding a way to resacralise existence through a form of sacrificial mysticism that excludes both God and the concept of salvation. Her work has been published in several literary and theoretical collections including Voiceworks, Critical Animalia, Inter Disciplinary Press, Westerly, Southerly, and Meanjin.
Siddier Chambers
Curtin University
Critical Evaluation of the Role of NGOs in Women's Development: Case Studies from Egypt and Jamaica
The role of Non-Governmental Organizations (NGOs) as partners in women's development witnessed an unprecedented growth during the 1990s. Their role shifted from passive welfare provider to active partners in women's development, with uncritical adoration and support from most international, regional, and national institutions. NGOs' role in achieving development for poor women is the focus of this chapter. Data were collected through semi-structured questionnaires and focus group discussions with female participants and managers of four NGOs in Egypt and Jamaica, to evaluate the extent to which NGO projects achieve real changes in the status and condition of poor women. The chapter argues that meeting poor women's strategic gender needs, applying the gender and development approach to projects and implementing multidimensional activities are fundamentals for poor women's development. The findings reveal that only one NGO had all the necessary criteria to empower the female participants.  However, none of the NGOs sufficiently fulfilled all the fundamentals. The study concludes that NGOs, albeit unintentionally, might also be contributing to the perpetuation of female participants' low socio-economic status because they lack the fundamentals for poor women's development.
Siddier Elizabeth Chambers is a full-time PhD candidate at the John Curtin Institute of Public Policy at Curtin University, Western Australia. She is currently on study leave from her position as Project Officer at the Bureau of Gender Affairs in the Office of the Prime Minister in Jamaica. Siddier holds a MSc. in Governance and Public Policy from Sir Arthur Lewis Institute of Social and Economic Studies (SALISES) and a BSc. (Honours) in International Relations/Economics/Gender & Development Studies from the University of the West Indies. Siddier is a recipient of the 2012-2013 Australian Development Scholarship and Australian Leadership Award. Additionally, she received the 2012 Programme on Women's Economic, Social and Cultural Rights (PWESCR) Award held in Nepal; 2006 UNESCO Research Fellowship in Gender Studies in Egypt; and the 2004 Dorian Powell Award in Gender Studies by the Institute of Gender and Development Studies in Jamaica. Her work and research interests focus on women's development, rural development, poverty, and governance in Jamaica.
Mat Dalby
Curtin University
Reviewing Rationality and Power in Planning Practice and Theory: A Case Study of Aalborg, Denmark
Planning praxis in western democracies is founded on modernist thinking, conceptualising an idealised, rational and objective planner. Utopian, normative thinking was also a strong undercurrent in planning's inception that is very much intact in contemporary incarnations of the discipline. The following review chapter will interrogate various "breaks with the past" evident in planning theory, from its modernist foundations to its late-modern condition. In doing so, the idealised (modern) planner will be contrasted with the planner in situ. To illustrate the gap evident between the ideals and reality of planning practices, the author will utilise a European case study, an urban renewal project in Aalborg, Denmark. Bent Flyvbjerg's Foucauldian-inspired assessment of this renewal project suggests that the reality of planning practice reveals the ways in which "rationality" is exploited to legitimise powerful actors.  To close, suggestions for future research will be outlined in light of Flyvbjerg's conclusions.
Mat Dalby is completing his PhD within the Department of Planning and Geography. His thesis is entitled, "Making Space for African Refugee Settlement in Australia: Assessing Service Delivery and Spatial Challenges for Volunteer Refugee Organisations". The study seeks to investigate participatory planning's role in enabling greater equity for Horn of Africa refugee volunteer organisations to access civic infrastructure in Melbourne. Of particular interest in this study is the practical and symbolic role of civic infrastructure in local governance. Prior to commencing his doctorate at Curtin University, Mat has worked in various organisations as a social planner and community development practitioner.
Emma DiMarco
Griffith University
Interpretation, Intimacy, and Mediation: Understanding the Performer-Composer Relationship within Australian Classical Saxophone Music
Classical saxophonists in Australia have a strong affinity with Australian music; in fact, classical saxophone music has flourished following recent surges in new compositions by local composers and the establishment of Australian publishing companies which specialise in Australian music. Both of these developments challenge preconceived concepts of classical music career paths and showcase the increasing entrepreneurial endeavours of modern musicians that has resulted in collaborations between saxophonists and composers. This chapter analyses the dynamics emerging from the performer-composer relationship using the Australian classical saxophone community as a case study. Through one-on-one interviews, the performer-composer relationship is examined within issues of artistic individuality, national identity, and career development. These interviews conclude that performers and composers are seeking to perpetuate their own concept of individuality within the greater ideals of developing an Australian 'language' of classical saxophone music. The concepts of both nationality and national identity come into play to help determine the centrality of Australian music within the greater whole whilst also helping saxophonists to position themselves within the classical saxophone community. The increase in networking opportunities and career exposure that come from these collaborations also fuels the desire for both parties to continue into the future.
Emma Di Marco is a talented young saxophonist hailing from Brisbane, Australia and a rising star in the Australian classical saxophone community. She maintains a fulfilling portfolio career as a saxophonist, chamber musician, educator, adjudicator, artistic director, and events manager. She is also a D'Addario Woodwind Artist and advocate for Reserve Reeds and Accessories. In 2015, Emma was a celebrated recitalist at 'SaxOpen', the XVII World Saxophone Congress held in Strasbourg, France. As an educator, she is currently a sessional lecturer in saxophone at the Queensland Conservatorium of Music. Emma received a Doctor of Philosophy (PhD) in Musicology at the Queensland Conservatorium Griffith University in 2016. Her research examines classical saxophone music within Australia and the current careers of leading practitioners in the field. Emma's doctoral thesis will provide early career classical musicians' with industry knowledge on how to develop a sustainable and satisfying music career in today's industry as well as developing a framework for the analysis and understanding of Australian classical saxophone music.
Karen ann Donnachie
Curtin University
Selfies, #me: Glimpses of Authenticity in the Narcissus' Pool of the Networked Amateur Self-portrait
This chapter addresses the 'Selfie' as a significant phenomenon of contemporary (amateur) photography, the way in which it is made and distributed, as well as the possible motivations driving this particular style of self-portrait. I will argue that the Selfie happens at the crossroads between an intrinsic desire for self-projection, performance, narcissism, social tick and an arguably irrational quest for authenticity in the contemporary photographic image, and that its ubiquity cannot help but change the photograph as we know it.
Karen ann Donnachie worked as a photographer from 1990 through 2010 from her studio based in Milan, Italy where she also co-founded and curated the award winning experimental art periodical This is a Magazine (from 2002) and later the imprint Atomic Activity Books (from 2008). Her works in photography, video, performance, algorithmic and Internet art are widely published and have won international awards and critical recognition. She has presented at leading institutions, festivals and conferences and has been exhibited in solo and group exhibitions internationally. Her work is featured in a number of publications, most recently Princeton Architectural Press' Come Together: The Rise of Cooperative Art and Design (2014). Karen ann recently completed her PhD by Research through the School of Design and Art at Curtin University, Western Australia. Her research, articulated through a multidisciplinary electronic art practice, explores the selfie and how this phenomenon is changing the photographic selfportrait.
Sean Hogarth
Monash University
Five Seconds: The History of Film and Militant Radicalism
In 1913, radical activist Emily Davison died as a result of injuries caused after she leapt in front of King George's horse at the Epsom Derby. This was the last militant action taken by the movement in the United Kingdom, and defines the lengths radical individuals were capable of reaching to spread their message.Her stunt was captured and shared by the emerging newsreel medium, and represents a few precious moments in time that would be replayed for years to follow. From Davison's death, through to the assassination of JFK, the lone student before the tanks in Tiananmen Square, student riots in France and America, and the events of 9/11, moments of militant activism have been captured in short, yet powerful video clips. This chapter will take Davison's final action as a launching point to explore the relationship activists, the non-participating audience and the medium. As a picture is worth a thousand words, over the past 100 years these five second clips have proven to be important emotive symbols of radical activism.
Sean Hogarth is a secondary school English and Media teacher who has deferred his post graduate studies. His post-graduate work focusses on the historical relationship between New Media and radical politics, with a particular focus on the Internet.  He is currently involved in a project involving psychogeography and Urban Exploration.  Outside of academic interests, Sean has also been involved in the writing and production of several short films.
Carol Hoggart
Curtin University
Dilemmas of Dialect: Dialogue in Medieval and Early-Modern Set Historical Fiction
This article examines both the nature of recent historical fiction dialogue and the 'pishtushery' it tries to distance itself from. The argument is framed by two central queries: firstly, why do historical novelists choose to deviate from modern Standard English in dialogue; and secondly, by what linguistic means do they achieve this? For the sake of narrowing an enormous field, the focus will be upon historical fiction set in medieval and early-modern Europe. The examples chosen are broadly representative of a range of genres and periods of publication, but with a necessary bias towards fiction published in the last thirty years. In part one, four sources of motivation for why historical novelists choose to deviate from Standard English dialogue are proposed: historical verisimilitude, characterisation, political or social statement, and playfulness with language. In part two, in answer to how novelists recreate historical-style dialogue in their fiction, four major techniques are identified: historical forms of grammar, altered syntax, historically specific or foreign terms, and playful anachronism.
Carol Hoggart is a PhD candidate at Curtin University undertaking a creative writing thesis to re-interpret a canonical character from medieval literature: the Wife of Bath (from Geoffrey Chaucer's Canterbury Tales). Carol previously studied History and English at the University of Western Australia. She has published an historical novel set in Viking Era Norway (A Hawk Enslaved, 2013) and a number of shorter stories under the pseudonym of Venetia Green.
Colette F. Keen
Flinders University
Can You Hear the People Sing
In the wake of the 1913 Armory Show the people's voices rose, and Documentary Theatre (DT) was born. With the dramatic presentation of the Pageant of the Patterson Strike the alliance between modern art and labour radicalism was given voice. This chapter considers the evolution of DT from its roots in the labour movement to today's Documentary and Verbatim Theatre practice (VDT). It also considers how the link between "the people" and VDT is still an area which breaks from traditional theatre by embracing the experiences of ordinary individuals not represented in mainstream theatre. By understanding the history of VDT as a discipline with its roots in journalism, creators of modern Verbatim and Documentary Theatre will be able to recognise and address many of the biases and ethical questions surrounding modern theatre.
Colette F Keen has a Masters in Interpretive Writing and is a PhD candidate at the Drama Department of Flinders University. The PhD, titled Seeking Dorothy in the Land of OZ, features a verbatim piece on Sydney in the early 80s and the effect of the HIV/AIDS epidemic titled The Death of Kings, as well as a thesis exploring the role and influence of the writer in Verbatim Theatre. In 2014 the play was featured as an officially affiliated event for the 2014 World AIDS conference in Melbourne. In 2009, as part of her Master's study, Colette embarked on researching and writing Windows on the World, a verbatim play that focuses on the perspectives of individuals who were in New York on 9/11. Windows was performed at a benefit reading in the USA at Noah Wyle's The Blank Theatre Company. The cast included Noah Wyle, Mike Farrell and many other well-known USA actors. In 2012 Windows was a semi-finalist in the Eugene O'Neill 2012 National Playwrights Conference (USA) with special mention made of her "characters riveting and real stories." Since 2005 Colette has worked as a subject coordinator, tutor and lecturer for the Department of Humanities at Charles Sturt University.
Jenny Shaw and Laura Stocker
Curtin University
Seeing Change: An Influential Exhibition about Climate Change Impacts on a WA Fishing Community
Innovative methods are required to address some of the barriers to climate change knowledge and uptake, particularly in coastal fishing communities where there appears to be resistance to the uptake of climate change science. This paper explores the use of 'Photovoice', a social science methodology that uses visual images taken by participants, to help rock lobster fishers of the Abrolhos Islands (Western Australia) deepen their understanding of environmental and social change. The fishers' photos were incorporated into a large community exhibition to illustrate the changes observed and explain the cascade of environmental change through to social decline. This participatory methodology and resulting community exhibition was very successful in the fishers' regional community of Geraldton. As a result, the exhibition 'Seeing Change: a photographic story from Abrolhos fishers' has also been shown in two other centres, Albany and Fremantle, with high visitation rates. Using structured and semi-structured interviews, surveys and comment cards, we unpacked the responses from project participants, exhibition visitors and exhibition staff to understand better the value and influence of the exhibition. We found the exhibition enhanced the uptake of climate change knowledge and improved linkages among climate, environment, governance and social change in this iconic Australian fishing community.
Jenny Shaw has worked in fisheries and marine-related areas in Western Australia and overseas for over 30 years in both the government and private sectors. She has held senior roles in policy, management, research and communication.
Laura Stocker researches and teaches at the Curtin University Sustainability Policy (CUSP) Institute in regional sustainability, coastal sustainability, climate adaptation, sustainability education, and sustainability mapping and planning. She coordinates the Masters in Sustainability and Climate Policy at CUSP. She was Deputy Leader of the Coastal Collaboration Cluster and is now a Member of the Ocean Science Council of Australia.
Lana Stockton
Curtin University
Order into Ornament in the Works of Giuseppe Arcimboldo
This chapter analyses a selection of Giuseppe Arcimboldo's Mannerist paintings from the sixteenth century in order to investigate their subversion of the classificatory systems of their time. These festive images are sites of metamorphosis and excess. Laden with metaphors and metonymies, the paintings could be thought of as occult tableaux that house a 'living-dead' that disturbs order. Contemporary readers have been familiarised with many popular texts in which grotesquery brings prevalent anxieties about cultural taboos to the forefront. The chapter aims to highlight the magic of painting and language and proposes that an analysis of Arcimboldo's works contributes to a wider dialogue on the power of art to destabilise, disassemble and rupture. By noting how the works transform order into ornament and the cosmos into a cosmetic, the chapter will explore how these representations articulate a broader shift in many cultural texts in which the grotesque – once kept in the margins of the text – is brought into the centre of the work.
Lana Stockton is a PhD candidate in the School of Media, Culture and Creative Arts at Curtin University. Her thesis is entitled "Literature as Re-memberance: Metaphors of Incorporation in Roberto Bolano's 2666". Her research focuses on the topics of unfinished history, spaces of haunting and the representation of uncanny bodies. Lana has previously completed undergraduate degrees in Art and Communication and Cultural Studies. She has first-class Honours in Communication and Cultural Studies from Curtin University for a thesis entitled "The Fragile Archive: Melancholic Temporality in Wong Kar-wai's 2046".
Cassandra Sturm
Curtin University
The Local-Global and Landscape Abstraction
Western Australian artists Howard Taylor's and Brian Blanchflower's works are concerned with the presence of the artist and the landscape. They play tensions between perfection and the rough particularities of being in the world. By doing so, they also play tensions between symbolic counterparts; specifically between international late modernist abstraction, minimalism, post-minimalism, and the regional or local. The paradox of employing an internationalist, abstract style to embody the familiarity of a landscape is significant for the contextualisation of my practice-led exegesis. Using a project undertaken during spring in local woodland, I speculate on the similarities between my own practice and that of Blanchflower and Taylor, resemblances between their practice and international practice, and how the negotiation of dichotomies such as global-local and real-imagined reflect understandings of the regional and of identity.
Cassandra Sturm is a visual artist and PhD Candidate in the Department of Art, Curtin University. Her practice-led Doctoral thesis examines how a personal creative practice can critically examine the idea of regional context through an analysis of the representation of place and time in visual abstraction. Her research interests centre on Western Australian landscape, native flora and contemporary painting. Cassandra has artworks in private collections and in the Curtin University Art Collection at the John Curtin Gallery.
Neeti Trivedi
Curtin University
Questioning the Approaches of Redevelopment Interventions in the Built Environment of the Urban Poor: Case of Ahmedabad City
The chapter speculates about the policies implemented by the government and planning professionals for the redevelopment of the urban poor built environment. The aim of the chapter is to understand the role of the government and to investigate the approaches adopted by the professionals in two redevelopment interventions in the built environment of the urban poor in Ahmedabad, India. The chapter investigates Sabarmati River Front Development project undertaken by the Ahmedabad Municipal Corporation, wherein the slum settlements were relocated and rehabilitated from the bank of the river to the periphery of the city. With half of the world's poor now located in urban areas, the question arises as to whether relocation of the urban poor is a solution to improve the well-being of the urban poor while upgrading the city?
However, the chapter examines another intervention undertaken by NGO SEWA and Innovation Centre for the Poor in the slum settlements of Ahmedabad. Here, an in-situ redevelopment approach has been used to improve the light and ventilation in the houses of the urban poor that identifies opportunities for socio-cultural, physical and economic well-being. The key aspect of this study is to search for approaches to empower the urban poor with a sense of ownership and comfort in their built environment. Although the contexts of both the cases are different, with a view of redevelopment of the urban poor, the chapter attempts to compare and find some common ground for future improvement works.
Neeti Trivedi is a doctoral candidate in the discipline of Urban and Regional Planning at Curtin University. She has been awarded a highly competitive IPRS-APA scholarship for the completion of her doctorate. She has also received Vice-Chancellor's Commendation for Master of Philosophy in Architecture from Curtin University. She has worked as a Sessional Academic and was Research Assistant for 'India Slum Action Project' funded by Australia-India Council. Prior to her Masters, she has worked with well-renowned architects and production designers in India. She is also invited as a guest lecturer for planning and design units in BNCA, India. She has presented in several national and international conferences and has few papers published to her name. She has also received 'Best Paper Award' in an International Conference in 2015. Her work focuses on the measures adopted to reconcile socio-economic and built environment issues of the urban poor globally. Her research is an effort to overcome these issues by building a dialogue between urban poor communities and the governance structure.
Greg Watson
Curtin University
Being a Human Book: Conversations for Rupturing Prejudice
Human rights activism often aims to disrupt discriminatory behaviours and attitudes. Situated within the wider context of the human rights culture, such activism is part of the consideration of what it means to be human. Richard Rorty contributes to this discussion via his theory of sentimental education. Activism, however, requires moving beyond discussion to particular responses. One way this can occur is by encouraging community members to gradually recognise the emergence of alternative ways of understanding themselves and their fellow community members. Paulo Freire named this, 'conscientization.' The dynamic nature of conscientization brings human rights activists into this experience, which ruptures discriminatory attitudes so that new attitudes may emerge. An example is found in "Human Books" who are persons who have experienced prejudice, discrimination and stereotypes and who volunteer to join the Human Library, a movement that seeks to bring persons who would not normally meet due to prejudice into conversations. These conversations aim to discontinue prejudice by rupturing long-held attitudes that result from lack of understanding of 'the other.' This promotes the emergence of respect between individuals. This chapter presents a case study of a group of Human Books and demonstrates how their experience drew them to encounter emergence, discontinuity and rupture.
Greg Watson is a sessional academic at Curtin University in the Centre for Human Rights Education and the School of Media, Culture Studies and Creative Arts. He is also a tutor at the University of Western Australia. He has an interdisciplinary teaching and research background that includes theology, social sciences, social justice, education and human rights education. Greg gained a MTheol in 2008 with his dissertation, Liberation at the Crossroads: Where Divinity and Humanity Embrace. In 2015, Greg was awarded his PhD (Human Rights Education) for his doctoral thesis which considers how society counters prejudice, discrimination and stereotypes, via a grassroots strategy known as Human Library. He is the Australia Contact Office for the Human Library Organization.
Angela Wilson
Curtin University
Stop Trying to Rescue Me, I'm Fine
The grand narrative of trafficking women for the sex industry casts this act as a heinous transnational crime requiring attention and action by international bodies, NGOs, and individual states. However, it would appear that the sex industry, particularly in developing nations, is spoken about in terms of all sex workers having no choice in their fate. It is in this context arguments have been made that the distinction between forced and freely chosen prostitution is hollow. Trafficked women are spoken of as if they are helpless in this process, being rendered passive by the victim narratives constructed about them. The dominant discourse is that they cannot save themselves, so others need to rescue them. Whether or not this is true appears to be immaterial. Rescuing victims of trafficking has been turned into a business venture promoting the ideals of good works being done, at times with little consideration for those affected by these actions.
Angela Wilson is a PhD candidate at Curtin University, researching in the field of International Relations, following on from postgraduate studies in this area.  Her doctoral thesis is titled "Human trafficking in the Australian Sex Industry: An International Relations Perspective."  Angela is interested in the way this problem is handled by a number of different agencies, having presented on this topic at international conferences.  She is a regular participant in the Strategic Flashlight Seminars and the Annual National Security and Strategy Workshops conducted by Curtin University's International Relations Department.  Angela taught secondary school for a number of years and has also taught as a Sessional Academic for one of the Humanities undergraduate courses.
Yirga Gelaw Woldeyes
Curtin University
On the Relevance of Tradition to Education in Ethiopia
This chapter argues that the relevance of tradition to education is the most important point missed by the literature on the relevance of education in Ethiopia. By drawing an antagonistic relationship between tradition and modernisation, Ethiopian intellectuals and elites disregarded the significance and relevance of the country's indigenous tradition for the education of Ethiopian students. This paper demonstrates this assertion by considering the historical and traditional legacy of the country, the development of western education in Ethiopia and then followed by a critical review of the Ethiopian literature on the topic. Finally the paper concludes that the Ethiopian literature on education shows lack of appreciation of the meaning and significance of tradition in the Ethiopian context.
Dr Yirga Gelaw Woldeyes is currently a Lecturer at Centre for Human Rights Education, Curtin University, Australia. Born at Lalibela, Ethiopia, Dr Woldeyes graduated with Bachelor of Laws from the Addis Ababa University, and taught law and worked with grassroots organisations in the country. He completed his Master and Doctor of Philosophy through Centre for Human Rights Education, Curtin University. His interdisciplinary research interests focus on understanding knowledges, challenges, and potentials in third world countries in the field of education, culture, development, and politics.
Publication Editor
Julie Lunn works at Curtin University as the Research Culture Officer in the Faculty of Humanities, a position she has held since 2010. She was also the Executive Assistant for the China Australia Writing Centre in 2016. Julie has worked as a historical researcher on a number of commissioned histories, Municipal Heritage Inventories and Conservation Plans, and was Research Assistant from 2008–2010 for the Curtin and ARC Linkage project 'Remembering the Wars: The community meanings of war memorials in Western Australia'.
Chapter Editors
Rifat Abedin is a PhD student at Curtin University. Her thesis will explore e-government initiatives in the context of developing nations, with a case study approach on the Bangladesh National ID and Driving License projects. The goals of this research are to identify perceptions of the people of developing nations on e-government initiatives in the field of identity management; explore possible barriers in adapting the maximum benefits; and by linking these barriers and solutions provide an overall framework for directing such initiatives towards the right path. She is also working as a consultant for a European IT company specializing in biometrics and identity management solutions and has over seven years of experience in this industry. Altogether, she has been working in the IT industry for over eleven years.
Lynda Braddick completed an MPhil in 2006 at Murdoch University entitled 'We don't go to the Casino, but were the biggest gamblers in the world: Drivers of change in the Mt Magnet and Upper Gascoyne regions of WA'. She is now a doctoral student at Curtin University studying the influence of natural resource management support on the practices of Wheatbelt farmers in WA. Her thesis is due for completion at the end of 2016. Lynda has also worked in a wide variety of jobs including work in social and market research, as a policy officer for the Department of Agriculture and Food, WA and as an evaluation consultant for Wheatbelt NRM.
Karen ann Donnachie worked as a photographer from 1990 through 2010 from her studio based in Milan, Italy where she also co-founded and curated the award winning experimental art periodical This is a Magazine (from 2002) and later the imprint Atomic Activity Books (from 2008). Her works in photography, video, performance, algorithmic and Internet art are widely published and have won international awards and critical recognition. She has presented at leading institutions, festivals and conferences and has been exhibited in solo and group exhibitions internationally. Her work is featured in a number of publications, most recently Princeton Architectural Press' Come Together: The Rise of Cooperative Art and Design (2014). Karen ann recently completed her PhD by Research through the School of Design and Art at Curtin University, Western Australia. Her research, articulated through a multidisciplinary electronic art practice, explores the selfie and how this phenomenon is changing the photographic selfportrait.
Chemutai Glasheen is a PhD candidate in the school of Media, Culture and Creative Arts in the faculty of Humanities at Curtin University. Her doctoral thesis asks 'How can human rights awareness be integrated into fiction for secondary schools?' Her thesis will comprise both a critical component and a collection of original short stories set in east Africa which exemplify the universal characteristics of human rights. Chemutai taught secondary school English for many years and continues to do relief teaching. She also works at Curtin University as a sessional academic teaching in the Academic and Professional Communications unit.
Carol Hoggart is a PhD candidate at Curtin University undertaking a creative writing thesis to re-interpret a canonical character from medieval literature: the Wife of Bath (from Geoffrey Chaucer's Canterbury Tales). Carol previously studied History and English at the University of Western Australia. She has published an historical novel set in Viking Era Norway (A Hawk Enslaved, 2013) and a number of shorter stories under the pseudonym of Venetia Green.
Daniel Juckes is a creative writer and PhD candidate from Curtin University. His writing has been published in Australian Book Review and Westerly: New Creative. His research interests include Thing Theory, microhistory and auto/ biography, nostalgia, and family memoir. His current creative work-in-progress is a family history/memoir inspired by heirlooms and ephemera.
Helena Kadmos is the Kirshna Somers Postdoctoral Fellow in English and Creative Arts at Murdoch University, in Western Australia. Her PhD thesis (2015) examined the potential of the short story cycle to represent women's relational lives. She has published several critical articles on the short story cycle, and short stories in Australia and the United States. Examples of her work can be found in Westerly and Eureka Street.
A. R. Levett is an award-winning author and poet with a Bachelor of Writing and a first class Bachelor of Communications. His stories and poems have appeared in various publications. In 2015 he edited and contributed to the modern-fairy tale anthology, Retold: Old Tales, New Voices, during 2013 and 2014 he judged the Write-a-Book-in-a-Day competition, and in 2013 he was a Three Minute Thesis competition finalist. Between 2013 and 2015 A. R. Levett lectured at Edith Cowan University and was the Management Secretary, Acting Coordinator, Board of Management member, and Writers' Circle facilitator at the Katharine Susannah Prichard Writers' Centre. He is currently undertaking a PhD in philosophy at Curtin University.
Toong Tjiek Liauw (Aditya Nugraha) has previously obtained a Master of Science from the Graduate School of Library and Information Science, University of Illinois at Urbana-Champaign, USA under the Fulbright Scholarship. He is currently doing his Ph.D. at the School of Media, Culture and Creative Arts, Faculty of Humanities, Curtin University. His research – titled "Institutional Repositories and Open Access in Indonesian Higher Education Sector: Case Studies of 3 Indonesian Universities" – is funded by the Endeavour Postgraduate Scholarship from the Australian Government's Department of Education. He is investigating the trends and impacts of institutional repository developments and open access in Indonesian higher education sector. Institutional repositories (IRs) are digital library application/platform used by institutions – primarily higher education and research institutions – in managing and showcasing their intellectual and research outputs to the global audience. His research topic is important for his home country (Indonesia) since IRs have provided alternatives for developing countries in terms of access to scholarly information, especially scholarly resources in their own languages.
Karen Lowry is a lecturer at SAE Institute in Perth. She has recently completed her PhD in digital poetry from Curtin University and she was the recipient of the APA and Curtin research scholarships. Karen was a top 20 finalist in the 2015 AMP Bright Sparks PhD Pitching competition and in 2012 and 2013 she coordinated the WA Poetry Festival for WA Poets Inc (now known as the Perth Poetry Festival), serving 2 years as co-chair. Karen was an invited artist for the 2015 National Young Writers Festival and the 2016 Margaret River Readers and Writers Festival. Her digital work has been featured at You Are Here Festival in Canberra and her minor work, 'Text Message Generator', was featured as part of the 2016 Noted Festival.
Tanha Mahjabeen has completed her PhD from Curtin University Sustainability Policy (CUSP) Institute. Her field of thesis was generating and enhancing public participation in combatting corruption. She chose Transparency International Bangladesh (TIB) as her case study. TIB is a prominent development organization that thrives to reduce corruption from Bangladesh through a bottom-up approach. Her study found that although TIB has made a significant impact in addressing the issue of pervasive corruption in Bangladesh among general people; it still has a long way to go to reach the grass root people who are the primary victims of this social menace. Tanha completed her masters in development studies from University of Dhaka, Bangladesh. Before starting PhD, she was working on grassroots community development through capacity building and participation. She also has worked as free-lance research worker in different research organizations. Currently, Tanha is working in research administration at Office of Research & Development in Curtin University. She has a number of journal and conference publications on different developmental issues of Bangladesh.
Niall McMahon has previously obtained a Bachelor of Creative Industries, majoring in Film and Video, and Scriptwriting in 2012, as well as a Bachelor of Creative Industries with Upper Second Class honours in 2013, all from Edith Cowan University. His honours project was practice led research into the homogenisation of the filmic Superhero genre. Currently, Niall is completing his PhD in Humanities at Curtin University. His thesis focuses on the study of South Korean films that depict the Japanese Occupation of Korea, World War II, and the Korean War, determining how they may contribute to the critical debate between film and history. His thesis is due for completion in mid-2017.
Srimin Perera is a PhD candidate from Curtin University, and is also currently working for a residential building company in Perth, Western Australia. Her thesis titled, "Lifestyle and Perception of Wellbeing: A Challenge for an Environmentally Responsive Project Home" is exploring the reasons behind the lack of energy efficiency measures in newly built houses in Australia. She graduated with a Bachelor of Applied Science (Architectural Science) and a Master of Architecture, also from Curtin University. Her particular research interests are in the area of housing; sense of home; and the emotional relationships between oneself, their home and the outside world.
Tina Russell is an English teacher and Head of Head of Learning Technologies at Penrhos College, Western Australia. She has Master's degrees in ICT in Education and Studies of Asia, a degree in English and History and a Graduate Diploma in Education.
Diane Spencer-Scarr's interests are in cybernetic relationships of digital engagement. She focuses on individual's using observable behaviours as an indicator of internal processes that result in amplified behaviours, leading some individuals to advantageous digital-engagement management but others become disadvantaged. From an artistic and educational background, Diane moved into IT becoming a partner in a consulting business. In her academic career Diane has served as an editor for journals, authored academic papers and contributed book chapters.
Marcia van Zeller has completed her PhD in creative writing at Curtin University. Her thesis, comprising an historical novel and exegesis, explores contemporary historical fiction from Australia and Canada, and the problems of negotiating the divide between fact and imagination. Currently a sessional academic at Curtin University, Marcia also has many years' experience in professional writing, publishing and media in the corporate and government sectors.